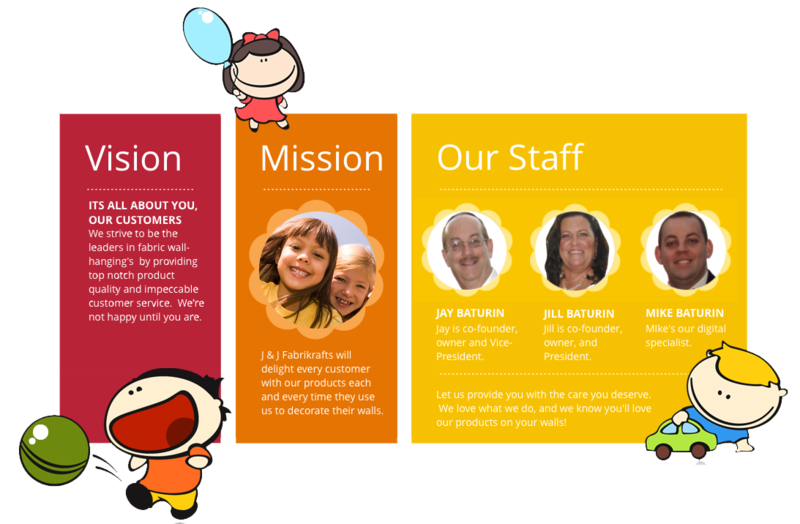 J&J Fabrikrafts was founded when Jill and Jay Baturin had their first child, Stefanie. Jill created a fabric name to hang on Stefanie's
wall above her bed. Soon after, friend after friend asked her to make a name for their child. This was the beginning of J&J Fabrikrafts.
Since then, we have been many, many places around the New Jersey, Pennsylvania, and Delaware regions over the last 30 years. It
has been our pleasure to delight so many families with our home made products. We continue to enjoy this and recently opened this
store so that we can spread our reach to delight even more families.
We hope you enjoy browsing our website and we'll be here to help you with any questions you may have!
Sincerely,
Jay and Jill Baturin